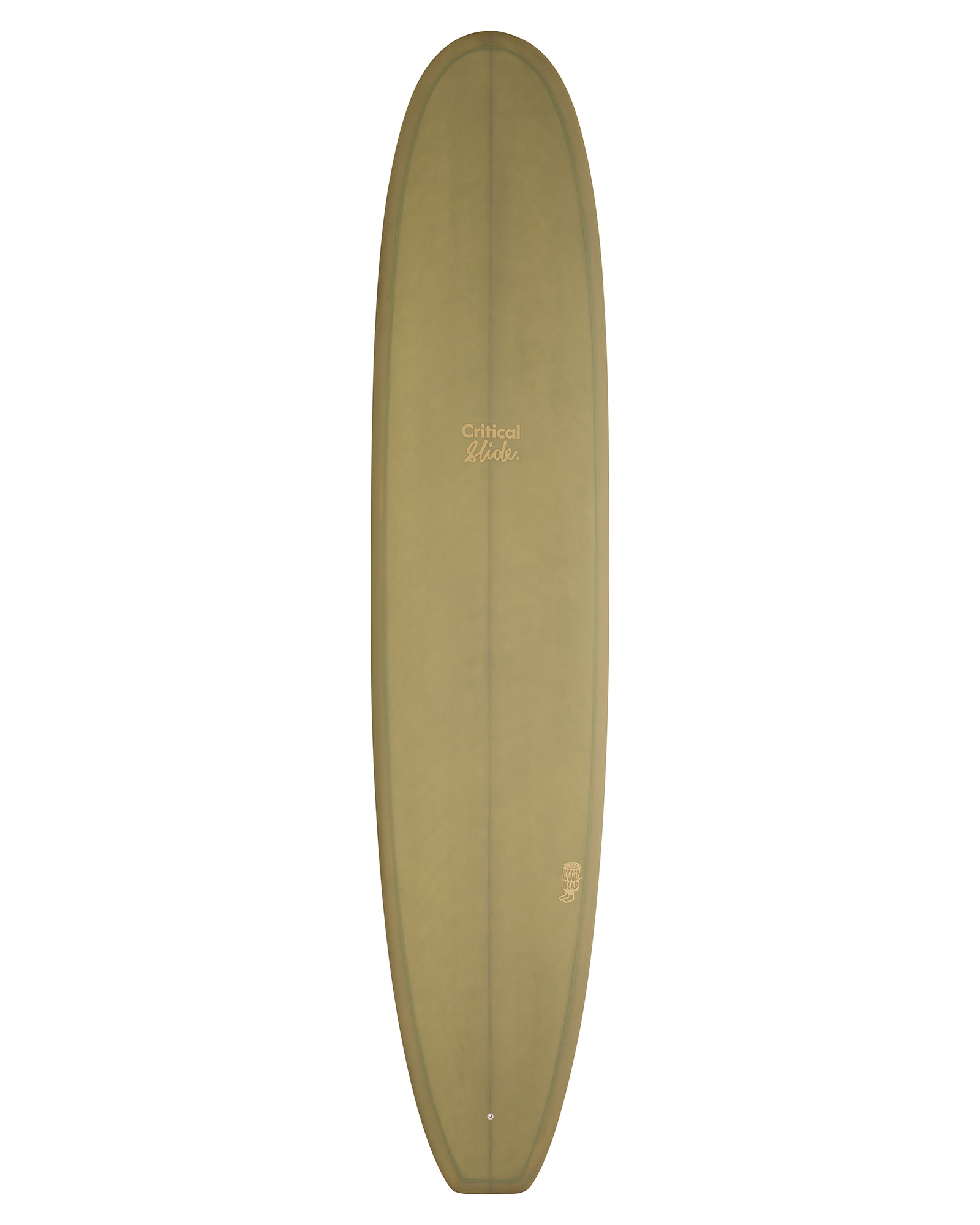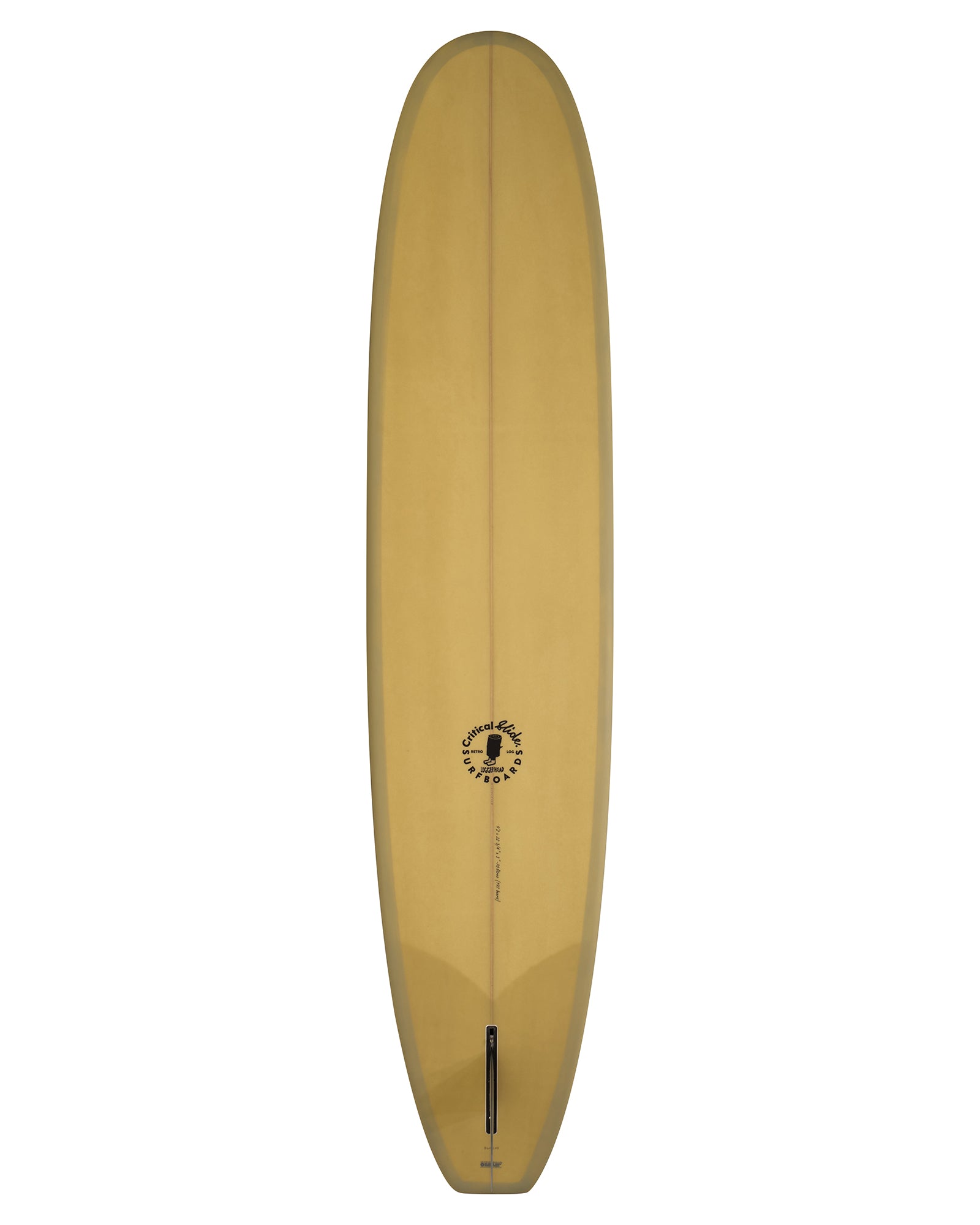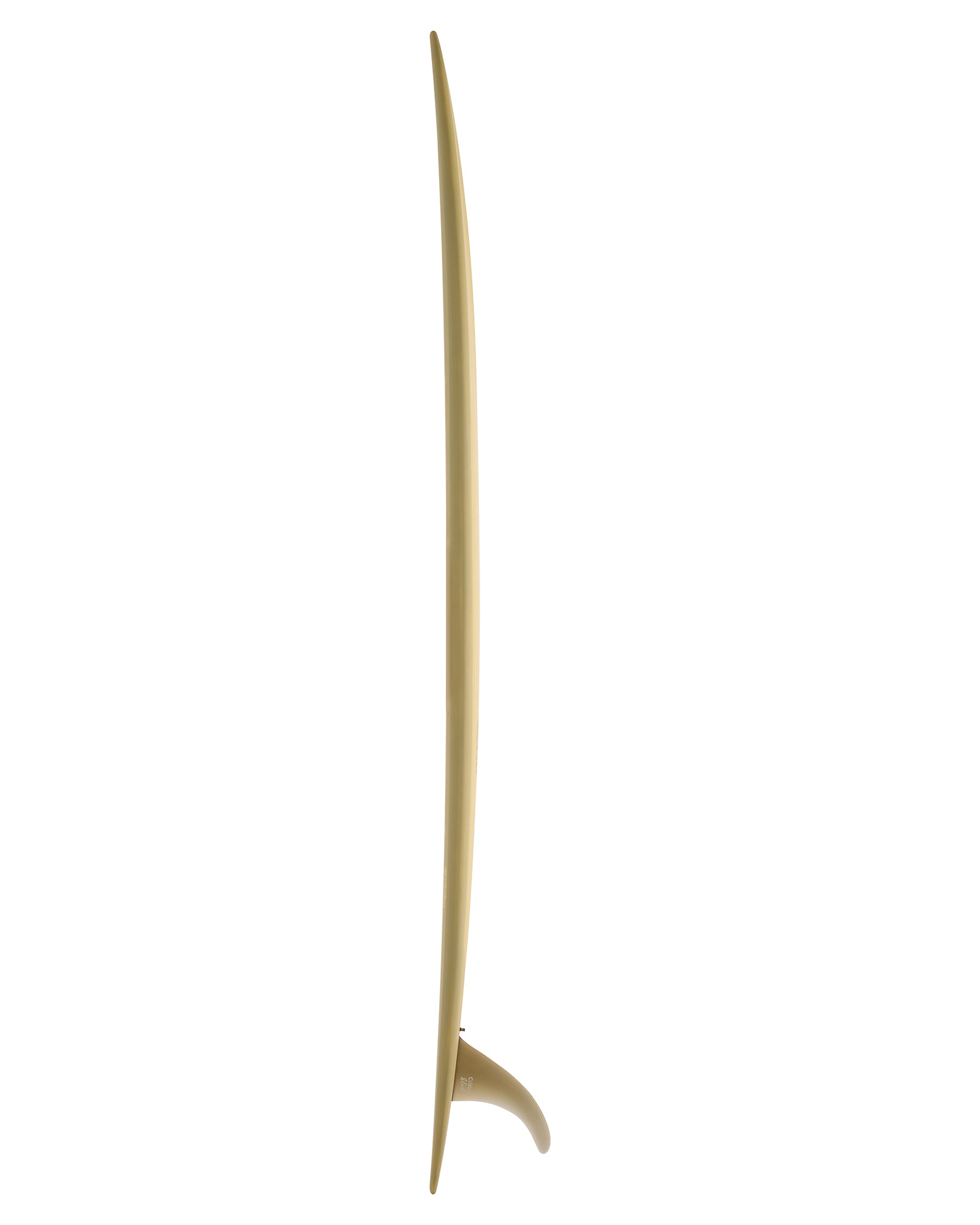 Loggerhead Longboard - Kiwi
Description
Fit
Click & Collect
The Loggerhead is a contemporary version of an old school longboard design.

OUTLINE: The Logger Head is a wide and incredibly stable surfboard. The long parallel rails create a huge stable platform to stand and walk the board, and the full rounded nose is ideal for riding the nose.
ROCKER: Moderately flat entry rocker provides fast paddling and flowing down-the-line trim speed. The flat section through the middle gives this surfboard effortless glide, and slight lift in the tail enhances turning ability.
CONTOURS: A long, single concave under the nose provides lift for extended nose time, while vee through the belly and tail allows the rider to transition smoothly from rail-to-rail.
RAIL: Forgiving 60/40 rails not only provide bite on the wave face, but also allows for smooth transitional turns off the tail.
FOIL:Designed with plenty of volume through the nose and tail, and also out towards the rails, providing added stability and making this board simple to ride, regardless of your skill level.
AESTHETIC: Finished with 2 x 6ox layers on the deck and a single layer plus a fins patch on the bottom, coated with traditional resin tint, rail laps and matte sanded finish.
FIN: The Retro comes with a single fin box and 9″ inch Rake fin.
Polyester or PU construction uses traditional materials and laminating techniques to produce a strong, reliable surfboard with high quality finishes. All polyester boards are CNC milled from the shapers files and laminated by hand using quality components such as Hexcel fiberglass, Silmar resin and Bennett foam.

For years traditional polyester boards have been at the forefront of performance surfing. These boards feature a progressive flex pattern controlled by a high-grade timber stringer and feel very reliable under your feet. Polyester construction will perform in all surf conditions and can be adapted to suit a wide variety of surfboard models.

Board Contours: Nose Concave into Rolled Vee
Rail: 60/40Rail
Surfer Skill Level: Beginner - Advanced
Wave Height: 1-6ft
The Logger Head is an Old Mal Style Longboard in 2 Sizes

9'2 x 22 3/4 x 3 @ 71L
9'8 x 23 x 3 1/4 @ 82L
Earthy Colour - Kiwi (Also comes in Honey) with a Satin Finish.

Custom TCSS 9.5" Matte Finished Fin Supplied
**All boards are ONLY available for Click and Collect from our Bondi store - 245 Bondi Road Bondi, NSW Australia. We are unfortunately unable to ship surfboards.

(But you are totally welcome to arrange your own shipping, or plan your own trip to Bondi (NSW Australia) to collect it!)

If you are able to collect your surfboard from our Bondi store, once your order is placed online, you'll get a call to collect your board.
Loggerhead Longboard - Kiwi
Sustainably Produced
Everyone deserves a second chance, even a t-shirt.
We're making positive steps towards a more sustainable brand as even the smallest actions can lead to big changes.
Learn More